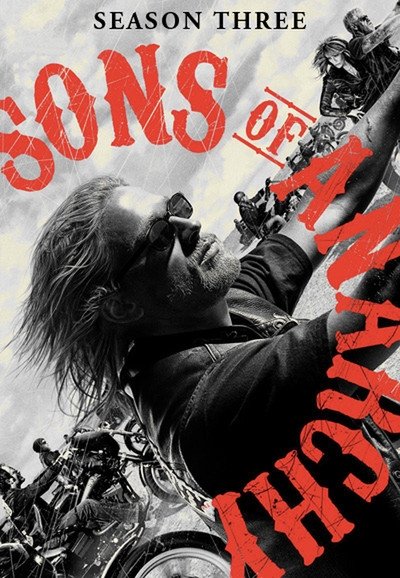 »INFORMAÇÕES«
Titulo da Serie: Sons of Anarchy 3ª Temporada
Idioma: Português , Inglês
Legenda: Português
Genero: Crime, Drama, Suspense
Formato: MP4
Qualidade: Blu-Ray 720p
Tamanho: 5.55 GB
Qualidade de Áudio 10
Qualidade de Video 10
Ano de Lançamento: 2010
Duração: 44 min +/- Por Episódio
IMDb: 8.6

Sinopse:Caos e confusão reinam depois que Abel, o bebê de Jax, é sequestrado e Gemma (a vencedora do Globo de Ouro Katey Sagal) é incriminada num caso de assassinato. Quando as pistas na busca de Abel levam os membros do Sons Of Anarchy Motorcycle Club à Irlanda, segredos vêm a tona e laços de irmandade são desfeitos. Jax tem de lidar com mais perguntas do que respostas enquanto luta com o legado de seu pai, o futuro do clube e o destino de sua família.
---